Work With Us!
Being informed is the key to a smooth and successful home purchase. We want to arm you with the knowledge to make the best decisions and save you valuable time, money, and stress. A brief phone conversation with us may be life-changing. Whether you are looking to purchase a home for you and your family to live in, or if you're looking for an investment property, contact us.
---
Recent Blog Posts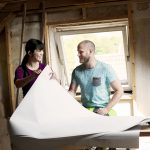 Before you start picking out tile and paint chips, be sure you know how much it will cost to remodel your house. Ready for a kitchen renovation? Anxious for a bathroom remodel? The easy part is knowing your goal for home remodeling — whether you're trying to keep up with your growing family, add office space, […]
more >>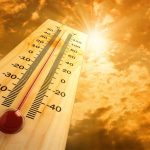 Staying cool this summer doesn't necessarily mean you have to pay a fortune to keep the air conditioning running day and night. No, it's not your imagination—it definitely is getting hotter. The eight warmest years on record occurred over the past decade.  But staying cool this summer doesn't necessarily mean you have to pay a […]
more >>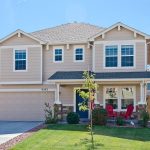 It's time for a new roof. Maybe you've been dreading this moment for years. Maybe you just moved in. Either way, a new roof is a huge investment. Both sellers and buyers dread the cost of replacing a roof. Sellers seldom like to pay for such large improvements right before they leave. But potential buyers do not […]
more >>
Testimonials
The Herrington's are making East Texas more beautiful, one home at a time. As a banker, I have the opportunity to work with many contractors and have seen many remodel projects from start to finish. Even so, I am always amazed to see the transformations and attention to detail that Perfect Timing Home Solutions puts into each remodel project. "It's good enough" doesn't apply here – the Herrington's bring a homeowners mentality to each project, and it shows through the thoughtful design and craftsmanship throughout. It's truly a pleasure to work with the Herrington's and to see the positive impact they are having on homes in our community!"

 
Find Us On Facebook